BeeHives – Boosting European Exchange on Higher VET and Employer Involvement in Education Structures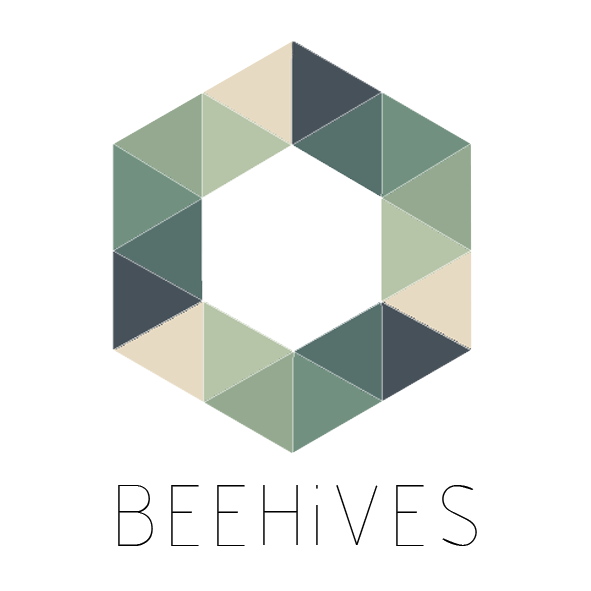 A key aim of the EU HE Modernisation and Reform Agenda is for HE provision to more clearly meet the requirements of the labour market. Several recent studies highlight the strategically important role of HVET, including PHE, as a significant driver of supplying employment-related higher level skills and improving post-graduation employment rates.
It is the belief of the seven partners of the consortium that the project's core aim, Boosting European Exchange on Higher VET and Employer Involvement in Education Structures (BEEHiVES), will develop transferable competencies and practices that will strengthen HVET and improve cooperation between the world of education and training and the world of work.
These 7 dedicated partners in the field of PHE and H/VET in Europe believe that while the European Higher Education Area (EHEA) has contributed significantly to harmonisation of HE in Europe, the 'Higher' Vocational Education and Training sector is:
a 'confused policy area' in many member countries – with HVET offered in several structurally separate sectors (HE, PHE, VET, CVET) with limited permeability (vertical and horizontal) and in many countries limited progression opportunities
there are no detailed HVET-focussed country reports explaining the full complexity of this 'sector'
limited attempts have been made to develop innovative and transferable employer engagement HVET practices and tools.
Each partner has significant expertise in this field: Germany/Stuttgart – an innovative academic/technical dual university; Belgium Flanders/Antwerp – a PHE institution with substantial experience in WBL; Spain/Basque – an agency dedicated to H/VET innovation and entrepreneurship; Czech Republic and England – two college and PHE representative bodies with strong policy formulation remits; EURASHE – the EC recognised European-wide body for PHE; Malta – an agency dedicated to innovation and knowledge exchange. All partners have significant and extensive links with employers and employer representative bodies.
The BEEHiVES project is designed to address cooperation and collaboration barriers in the strategic partnership triangle – HVET/PHE institutions, employers/labour markets and students – to contribute to the development of skills relevant to labour market needs and equip students with the knowledge and skills relevant for their long-term employability, entrepreneurship and personal development. The project reflects developments within the EHEA and will make a significant contribution to the Modernisation Agenda.
The project will use a Peer Learning methodology, successfully applied in the Expando project and commended as a " a pathfinder initiative, both in terms of peer learning and the social dimension" (Brian Cox, Co-Chair of the BFUG Working Group on the Social Dimension and Lifelong Learning).
It will bring together representatives of the strategic partnership triangle to exchange and apply innovative practices and deliver recommendations for improving employer involvement in HVET.
BEEHiVES project partners will identify and explore how HVET is organized, run and regulated in their countries/regions – both in PHE and the VET sectors – and specifically how the labour market relevance of HVET can be improved.
BEEHiVES will create tools and measures that will create a fundamental step-change in terms of employer involvement in programme and curriculum design, validation, accreditation and award processes – placing employers and the needs of the labour market at the centre of the education offer. All results will be collected in a web-based "Strategy Matrix Toolbox" that will ensure the three apexes of the strategic triangle are able to work more productively, improve student retention and increase employability post-graduation.
The key outputs of the project will be:
national HVET profiles of the partner countries, including an understanding of present strategic partnership characteristics;
the identification of innovative practices within the strategic partnership model;
The successful transfer of innovative HVET employer engagement practices.
That will:
Accelerate the knowledge, conceptualisation and development of HVET;
Improve trans-national recognition of strategic partnerships and best practices;
Improve coordination and collaboration amongst all HVET actors;
Discover and disseminate the skills, competences and knowledge levels needed by employers to be effective actors in HVET.
The project will activate employers from all company sizes to participate in the development of HVET programmes and thereby significantly improve HVET practice. The project's legacy of HVET country reports and transferable tools and practices will ensure the products of the project are durable and sustainable; and significantly add to the quality of HVET and HE.
https://knowledgeinnovation.eu/wp-content/uploads/2018/09/logo-01-e1537612507563-1030x435.jpg
0
0
antonycamilleri
https://knowledgeinnovation.eu/wp-content/uploads/2018/09/logo-01-e1537612507563-1030x435.jpg
antonycamilleri
2016-09-07 11:48:31
2016-09-07 11:48:31
BeeHives – Boosting European Exchange on Higher VET and Employer Involvement in Education Structures