Directors
Anthony F. Camilleri
Senior Partner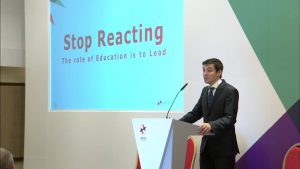 Anthony works in areas linked to Quality Assurance, Open Learning and Education Management. He is also secretary of the International Standard Organisation PC288/WG1 which is drafting a standard for Quality Management of Educational Organisations. He was previously engaged with EFQUEL in the position of Quality Services Manager. There he managed a set of quality certifications for e-learning including UNIQUe for HEIs and ECBCheck for programmes. In his research, he has been investigating the linkages between higher education, innovation, quality and open education for the last three years, and in particular has been involved with the Open Education Quality Initiative – OPAL and the OERTest Initiative, where he proposed a learning passport model for recognition of credit gained through open learning. Mr. Camilleri has also been active as a QA Reviewer and trainer of QA reviewers around Europe, for a number of different QA institutions in Higher Education.
Justin Fenech
Managing Director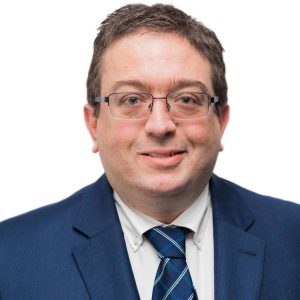 Justin graduated from the University of Malta with a doctorate in Laws. During his time as a student representative he was President of the Maltese National Union of Students (KSU); member of the Management Council of the University of Malta and Chairperson of the European Students Union (ESU). He contributed at top level international conferences hosted by ESU, the European Commission, UNESCO, Council of Europe, OECD, amongst others. Following his graduation he has remained active in the field of Higher Education Policy with special focus on the Bologna Process, Quality Assurance, E-Learning and Euro-Mediterranean collaboration. Aside from his work at KIC, he is also President of Swieqi Football Club and vice-mayor of Swieqi.
Other Staff
Sandra Feliciano
Research Associate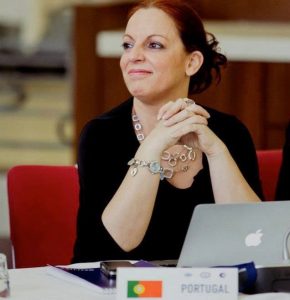 Sandra graduated in Social Sciences, post-graduated in Evaluation in Education and has over 20 years of experience with quality management applied to complex sectors where the human factor is critical, such as Education, Health and Social Care Services, Government and Aerospace, where she is an experienced international consultant and trainer as well as a qualified Auditor and Evaluator for several Accreditation and Certification schemes in these sectors. Aside from her work at KIC, she is also a part-time Teacher at the School of Management and Technology of Porto Polytechnic, where she teaches Standardization, Quality Management, Human Resources Management and Management Systems Audits at Master level. Having worked with policy making and national, European and international standardization since 2008, she recently represented Portugal and Angola at ISO/TC176 during the last revision of ISO 9001 and lead the development of ISO 21001, the first ISO Management System Standard for Educational Organizations, published on May 1, 2018. Currently she is leading ISO CASCO/TC 232 WG 58 and ISO TC 232/WG 8, acting as Co-Convenor for the development of a requirements for bodies providing audit and certification of educational organizations management systems and a guideline standard with good practices to audit educational organizations, respectively. She has been nominated for the CEN-CENELEC Standards+Innovation 2021 Awards. More information can be retrieved from her LinkedIn page.
Ivana Stanojev
Project & Communications Associate
Ivana has been working since 2007 as a  project officer and a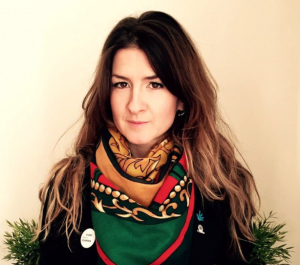 researcher for various Serbian NGO's and Government agencies, as well as for international/intergovernmental organizations, on projects dealing with democratization and inclusive governance, youth and non-formal education. In 2012 she began her career as an election observer with OSCE/ODIHR, where she still works in the capacity of  Long Term Observer and Parliamentary Liaison Officer, on various elections in Europe and Central Asia. Ivana has academic background in sociology and conflict studies. She currently lives in Ljubljana and aside from her work at KIC, she also works with several NGOs as a project manager and a researcher, focusing on civic-tech and education for democratic citizenship.
Tara Drev
Designer

Tara graduated as a Media Technician from the School of Engineering,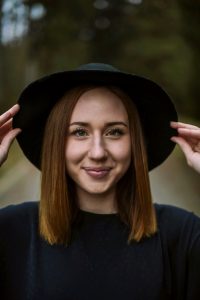 Mechatronics and Medias, as an Engineer of Media Production from the Institute and Academy of Multimedia and is currently a student of Graphic Design at the Faculty of Design at the University of Ljubljana. She is highly motivated and dedicated to her work, where she strives for simplicity and clarity. She believes that every project is an opportunity for making new experiences. For the past few years she has been involved in different design projects, which gave her priceless experiences, a lot of motivation and tons of knowledge. It is in her nature to always learn, to be fascinated with the little things in life, to travel and to be passionate with life itself.
Ildiko Mazar
Research & Development Associate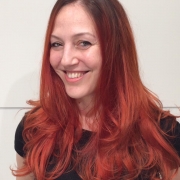 Ildiko has worked in the field of open & distance education and e-learning since 1998, accumulating particularly significant experience in the authoring and management of EU co-funded projects. She has a deep understanding and knowledge of past and current funding and reporting mechanisms, and enjoys collaborating with project partners across borders, cultures and various educational and training sectors.
By choice, she is a digital native. She loves using technologies and making a contribution to their widespread practical application in education and learning. She's an enthusiastic and engaging presenter who is approachable and always happy to support those 'every day' educational practitioners who wish to learn more about edtech. Over the course of her career she has also learned not only to differentiate between robust and impracticable ICT solutions, but also how to identify when changes in policies and practices are needed, or desirable, to enable progress.
Carmen L. Padrón-Nápoles
Research & Development Associate

Carmen has got a degree in Computer Engineering from Superior Polytechnic Institute José A. Echeverría, Havana, Cuba and Ph. D. in Computer Science (Artificial Intelligence applied to eLearning) from the University Carlos III de Madrid, Spain.
She has more than 15 years of research, development and innovation experience related to technological support for education and learning in areas like Game-based learning, Personalization, Learning Analytics, Usability and Formal models for knowledge representation and Emerging technologies deployment impact on learning practices. She worked in ATOS Research and Innovation as Head of the User Experience Research Line and Manager of the Technology Enhanced Learning Area, leading research activities and managing EU co-funded projects until May 2018.
Nik Heerens
Research & Development Associate

Nik has worked in the field of higher education for the last 20 years and his areas of interest include the Bologna Process, Quality Assurance, Students' Engagement and the role of higher education in Regional Development.  He has been director of the European Students' Union, head of sparqs (student partnerships in quality Scotland) and held senior management positions at overseas development organisations SPARK in the Netherlands and Signal in the UK. He has been regularly involved as independent consultant in higher education development throughout Europe and was board member of Belgian QA agency VLUHR QA from 2012 – 2020. His experience and expertise includes financial and people management; project development; planning, delivery and reporting; fundraising, budgeting and acquisition, design and facilitation of workshops; dissemination and communication of project outcomes and policy recommendations; delivering training and giving presentations to different audiences.